5 Electrodes - an excellent starter kit
The case is in its original fair/good condition
So please note, its not perfect
Interior velvet is in black
Sensations - medium low to high
Works on 240V (UK and Europe) and 120V (North America)
This early English device from the 1930's is in its original case with the original interior.
ITS NOT PERFECT. Unlike all our other devices which are perfect or near perfect original, this one is not. The case covering is worn at the corners and the metalwork is ALL rusty.
However, its a nice kind of rust and a nice kind of wear. The rust is almost part of the design and the case wear is only really to the corners. So its a kind of beauty in a rustic antique shop kind of way. Impossible to reproduce from new :)
We have not restored it because its quite nice and someone will fall in love with it.
The one on the left selects the voltage. For those in North America, although the 120V option works fine, you will always get better results on the 220V opion if you invest in a little UK to USA transformer / adaptor.
The second adjusts power from low to high. This adjusts the tremblers rather than a rheostat / potentiometer - but does give an excellent range of sensations. From beginning to end, the turn is around 180 degrees and then it stops, so you cannot turn it too much - a feature common to many quality English violet wands.
Naturally we have replaced the cables with modern flexible PVC and refurbished the internal electrics to the highest possible standards allowing for the original design. This includes new capacitors, double insulated interior wiring, cleaning the tremblers and tuning them, securing the cables so they can neither be pulled out or pushed in, etc, etc.
This is the detail to the toggle clip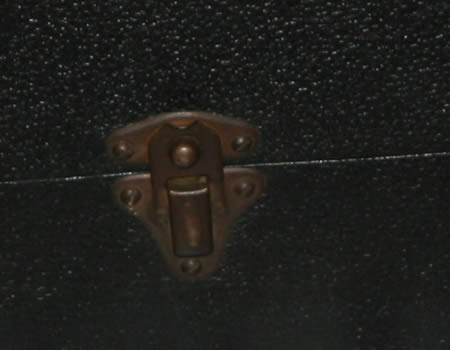 This is for the handle - rusty but fully works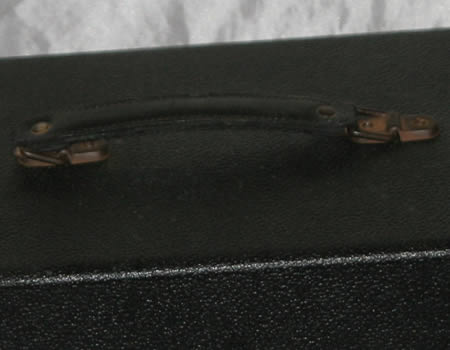 This is a typical corner, with wear.